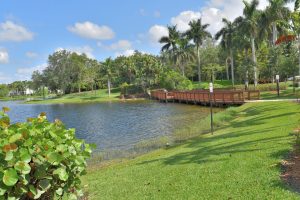 The City of Weston
USA Today, Money Magazine and Family Circle have all ranked the City of Weston as one of the best cities in the entire country to live in, something the city's culturally diverse residents 100% agree with!
Weston is a master-planned community that couldn't have worked out more perfectly. Located in southwestern Broward, Weston borders the beautiful Florida Everglades, but still just a twenty-minute drive to Florida's spectacular beaches.
Residents enjoy an active lifestyle in a welcoming, family-friendly community spanning 27 square miles of beautiful homes, meticulous landscaping and so well managed that it's the envy of other cities across the world.
The City of Weston Proudly Has
AAA credit ratings
Top-rated schools, including public schools, charter schools and private schools
Exceptional public safety, including the lowest per capita crime rate in all of Broward County
The Weston Fire Department has an ISO Class 1 rating
Building Code Effectiveness has a Class 2 rating
The lowest property taxes (or ad valorem millage rate) in all of Broward County at 2.3900 mills
Only 10 contract-style employees on the municipal payroll
242 acres of open space and parkland that hosts a variety of organized sports leagues with tens of thousands of registered members, as well as an abundance of cultural events and community activities.
Weston is replete with natural flowing waterways, bike lanes spanning 50 miles, and beautiful expanses of landscaping, which are indisputably among Weston's most distinctive assets. Rows of exquisite Royal Palms and layers of lush green foliage line roadways, berms and medians as they wind through the City.
The Population of Weston was estimated to be 66,972 as of April 2018.
Weston Schools
The City of Weston has built a reputation for offering a top-quality education to the children in the community. Year after year in the State of Florida Standards Assessment the public schools in Weston have consistently earned high-performance ratings, making these schools among the best in the State. Weston also has excellent charter and private schools that residents can enroll their children in from preschool through 12th grade.
For continuing education and college-level courses, the University of Miami and Broward College both offer courses at various locations within the City of Weston. Residents of Weston can also enroll in community school classes through Broward Schools, for English (ESOL) and to earn a GED, at Tequesta Trace Middle.
Pedestrian, Bicycle & Vehicle Traffic Safety
For people who love the great outdoors, Weston is the perfect community in which to live. Residents can safely walk, jog and ride their bicycles throughout the entire city.
Whether you're gearing up to run a marathon, an avid cyclist, a speed walker, recreational jogger or bike rider going to and from school every day, you can be confident in your safety. Weston's nearly 50 miles of designated bike lanes reserved for cyclists, along with extra wide sidewalks and pathways for walkers, all help residents to safely get to wherever they're going.
However, there are a few safety tips to remember before heading out. In Florida, a bicycle is legally designated as a vehicle and a cyclist is officially a driver. Bicyclists have the same roadway rights as people driving motor vehicles and are obligated to follow the very same traffic laws.
Parks & Recreation
Weston is known for its incredibly beautiful, well maintained parks where the city's children can play in the shade in its many playgrounds, runners can use the track, seniors can bird watch and where athletic leagues can compete in basketball, tennis and other sports. Don Decker manages the Parks & Recreation Department and has his hands full maintaining the City's 14 municipal facilities, so that residents of all ages and lifestyles can safely enjoy all the amenities, special events and activities that occur throughout the year.
Weston Tennis Center
The Weston Tennis Center offers outstanding tennis programs designed for children (starting at age 4), teenagers, and adults. Cliff Drysdale Tennis manages the center, with classes, tournaments, social events and other fun activities being held year-round.
The Weston Tennis Center is open to all, not just residents of Weston. Non-residents and visitors are welcome as well. The Center offers a number of membership options, hourly court rentals, and other programs, including various tennis academies, summer camp, social activities and special events.
As you can tell, Weston Tennis Center offers far more than a game of tennis. Members enjoy a robust social life extending way beyond the club. Friendships are formed that people can enjoy for a lifetime. Whether you like to hit the ball around just for fun, play competitively, or are totally new to the game, you can find exactly what you need at Weston Tennis Center.